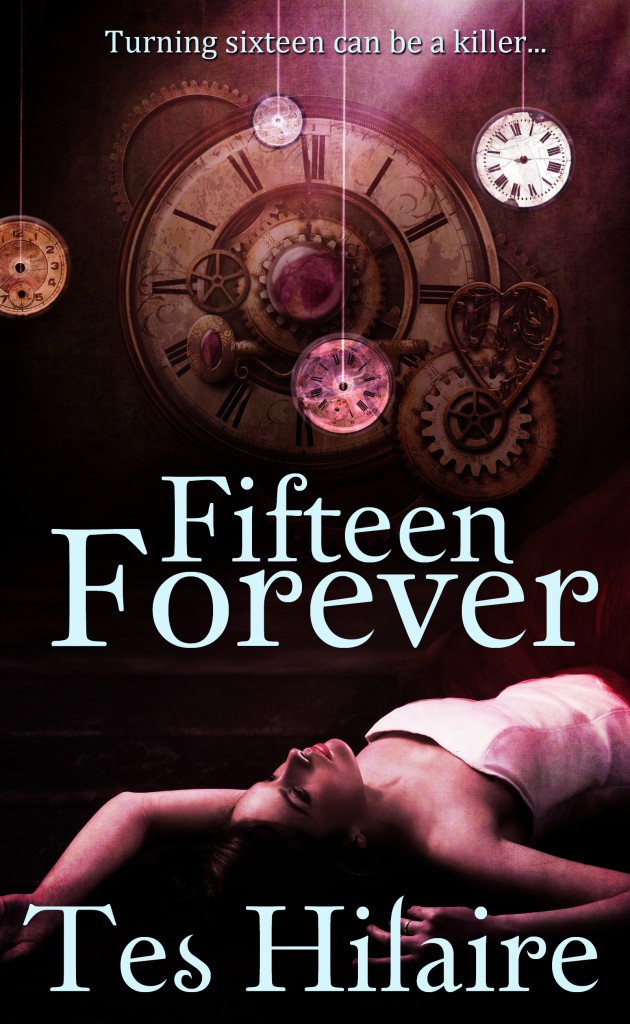 Fifteen Forever by Tes Hilaire – Coming November 15th 2013
Every girl dreams about their sixteenth birthday…
Adia has been fifteen forever, at least it seems like it.  That happens when a girl's been reliving the first fifteen years of her life over and over again, and she's not going to get a chance to make it to sixteen unless she finds a way to make up for this one itsy, bitsy thing she did wrong. See, way back during her first lifetime, she opened a box, and released all of the evils and miseries into the world—course, back then, she was called Pandora.
…too bad hers all end in nightmares
That was a hundred plus lifetimes ago.  Adia doesn't go by that name any longer and, frankly, is really hoping to leave that cross behind. So far she hasn't had much luck. She's been a saint, a martyr, a crusader, but nothing has gotten her past that magical moment when she turns sixteen.  It's always, presto, your dead, and wow, here to try again.  If this time she could just get it right… whatever it is.