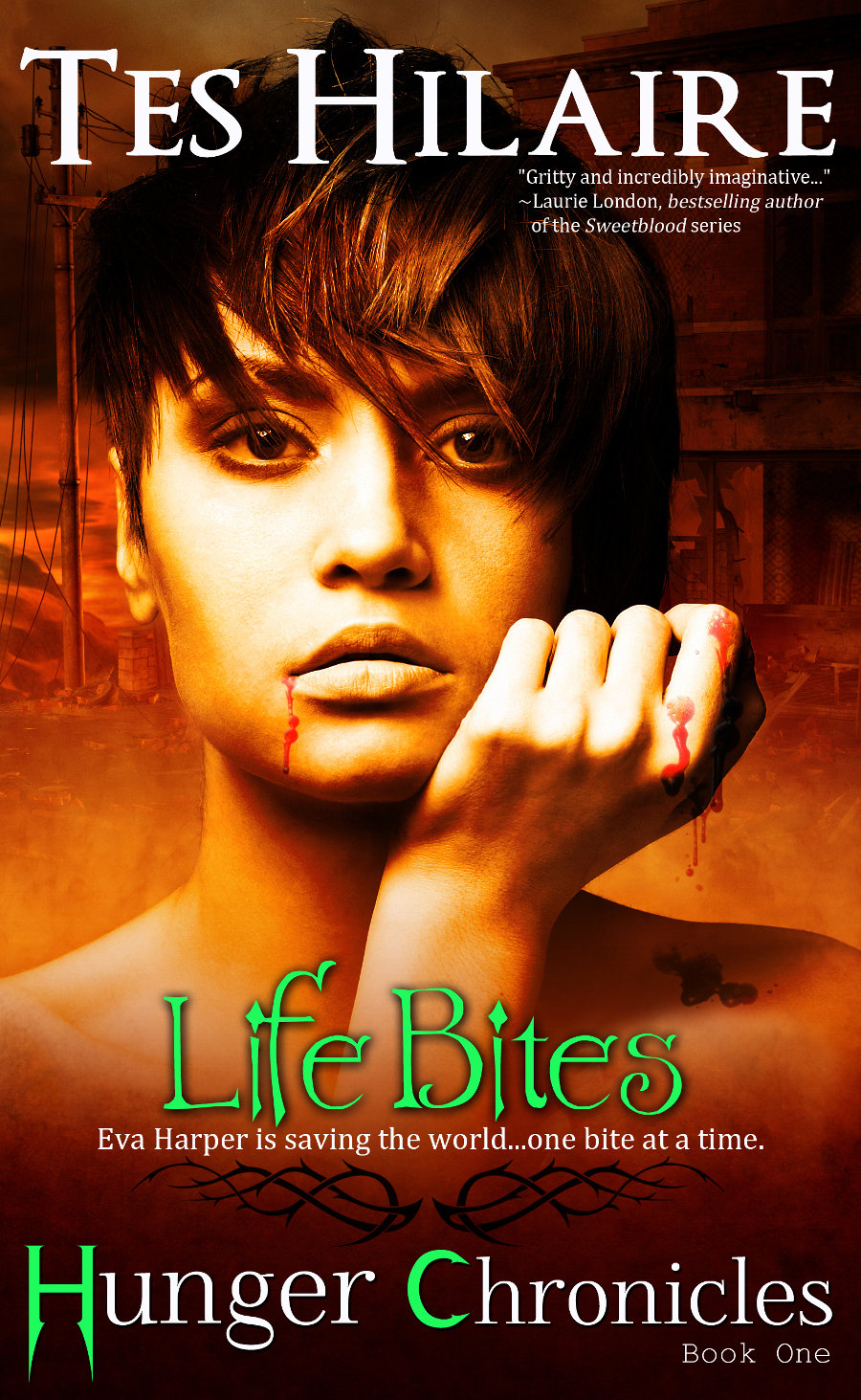 Life Bites by Tes Hilaire
Sometimes life really bites…
For socially inept nerds like Eva Harper, the junior prom is bound to suck, especially when her date turns out to be a vampire. Eva wakes from the change knowing her life will never be the same. Not only is the vegan teenager now a vampire, but a vicious virus has struck, spreading across the globe and irreversibly changing much of mankind…into zombies.
…and the only thing to do is bite back
Fleeing from the vampire hive and their controlling queen, Eva takes up with a rag-tag militia in their seemingly insurmountable quest to rid the world of zombies. But little does she know it's her own secret that will be the turning point for the zombie wars.

Available now in paperback too!